Choosing The Right Wine Cooler For You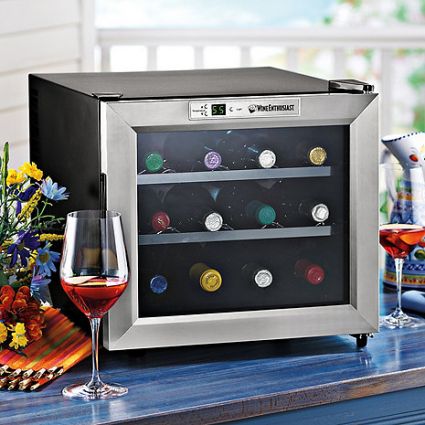 First you want to consider the size of the refrigerator. Wine refrigerators come in various sizes not only in the number of bottles they hold but the space you are considering for it. For a built in model you need to measure the opening in your cabinet to accommodate the unit. Measure height, width and depth. Also you will need a front exhaust model. As for the number of bottles it will hold depends on your preference. However a rule of thumb is to go larger than you think. The reason is, if you are considering a wine cooler you are evidently into wine and your collection will grow larger than you anticipated. Another consideration is will it be only red wine or white wine or both. If it's only one or the other a single zone wine cooler will work. If it's both, then you will need a dual zone. Single zone or dual zone means each has it's own temperature zone. Red wines are kept at 50 to 55 degrees Fahrenheit and humidity settings are 60-75%. White wines and champagne do well at 45 degrees Fahrenheit. If you plan to store wine for longer than a few months we recommend using a hydrometer to measure the humidity level. Free standing units can be any size you wish. Wood or furniture style wine cabinets are becoming very popular. If you are considering putting the cabinet in your living room for instance, you need to determine the color of the wood that will blend in with the rest of your decor. Expect to find most wine coolers are fitted with chrome/wire racks or wood racks. Coolers of higher quality are generally fitted with wood or aluminum racks, including solid wood exteriors.

Will you need a locking model?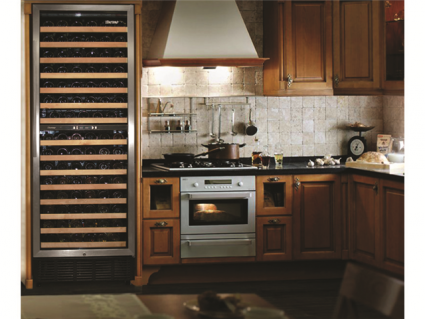 Locking models are becoming very popular. You will want to protect your collection from children or anyone you don't want in your cabinet. Remember if you lock your cabinet you won't be missing any treasured bottles. You will have complete control of your wine or champagne collection. Check out our line of locking wine coolers.

Thermoelectric or traditional types?
Thermoelectric use what is known as Peltier effect to keep bottles cool. Thermoelectric units are more adecuate for red wine but depending on ambien temperatures, they may be insufficient for chilling white wine. Traditional compressors give refrigerators their reliable cooling ability. However the cycling of the compressor can cause some slight vibration whicn can disturb the sediment in the wine. Most wine coolers using a compressor for cooling are very reliable and are generally on the quiet side, like a new kitchen refrigerator.