Undercounter convenience and versatility with locking security...
The 46 Bottle Capacity Dual Zone Locking Wine Cooler by Whynter features dual zone refrigeration, security lock, classic styling, and can hold up to 46 standard 750ml wine bottles. It stores 16 bottles in the top zone and 30 bottles in the lower zone. The powerful compressor-based cooling system offers optimum temperatures with a range between the low 40 degrees F to mid 60 degrees F for red, white and sparkling wines. The front ventilation design of this unit allows for flush fit in under counter installations, or can be used as a freestanding unit. It features a black cabinet with stainless steel trimmed door and a curved handle, tempered gray smoked glass, five detachable pull-out sliding wooden shelves, reversible door, and secure locking capability. The removable wood shelves allow you to customize storage for different types of bottles. The Whynter built-in or under counter wine refrigerator provides premium wine storage with advanced space-saving functionality.
FEATURES:
Under counter & free standing
Black cabinet
Reversible door hinge
Stainless steel trimmed glass door
Tempered double-pane gray-smoked glass
Curved ergonomic handlebar
Security lock & key
Dual zones
Adjustable thermostat for each zone
Upper zone: 54° F - 65° F
Lower zone: 40° F - 54° F
Fahrenheit & Celsius degree temperature indicators
Soft interior LED lighting w/ On/Off control
Fan circulated compressor cooling system
5 Removable, slide-out wood shelves
Custom configurable shelves
CAPACITY:
46 Standard 750ml wine bottles
DIMENSIONS:
Height = 33.5 inches
Width = 23.5 inches
Depth = 23.5 inches (add 2 inches for handle)
WEIGHT:
WARRANTY:
MODEL #:
VOLTAGE:
MANUFACTURER:
SHIPPING: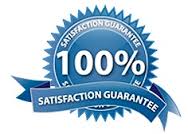 A Note About Bottle Sizes and Storage Capacity
When we reference bottle capacity for our wine cellars, we are referring to the maximum quantity of "standard" Bordeaux-size bottles that will fit into that cellar. In reality, as you can see from the chart above, there is no true standard size bottle these days as bottles come in varying styles, sizes and shapes. Some are extremely tall and thin (like a Riesling bottle), others are shorter yet wide at the shoulders (like the Pinot Noir or Turley bottle) and others are tall, wide and broad at the shoulders (like your large California red bottle). If you have any of these non "standard" Bordeaux size bottles in your collection, your capacity can be lower than what we state the unit can hold.
Here is our rule of thumb: If up to half of your collection consists of non-standard Bordeaux-size bottles, your maximum capacity may be reduced by 20-25%. If your collection consists mostly of these larger sized bottles, your maximum capacity may be reduced by as much as 40%. The one thing we do know is that all collections are different, and that's the great thing about collecting wine!