The 30 Bottle Built-in Locking Door Wine Cooler by Avanti is slim in design that is just 15 inches wide, making it perfect as both a built-in or freestanding unit. The cabinet has a sleek black finish and stainless steel metal door trim and removable handle. The tempered glass locking door on this wine cooler promotes better insulation and UV protection for your finest wines. The temperature cooling range is from 40 degrees F. to 65 degrees F. The one touch digital control for red, white, or sparkling wine and one touch dual function electronic display for monitoring temperature make operating this wine refrigerator a breeze. Other important features are, automatic defrost, slide out wood trimmed wire shelves, reversible door and soft interior lighting with On/Off switch. Look no farther for that perfect wine cooler!

FEATURES:
Security Lock
Black Cabinet
Reversible Tempered Double Pane Glass Door with Stainless Steel Trim
Removable Handle
Built-In or Free Standing Installation
Auto Defrost
Slide-Out Shelves
Soft Interior LED Lighting with ON/OFF Switch
Programmable Temperature Range of 40 to 65 degree F.
Interior Fan
Soft Touch Thermostat Control
CAPACITY:
DIMENSIONS:
Height = 33.5 Inches
Width = 15 Inches
Depth = 25.25 with Handle
WEIGHT:
PRODUCT MODEL # 
MANUFACTURER:
WARRANTY:
- 1 Year Parts and Labor
SHIPPING: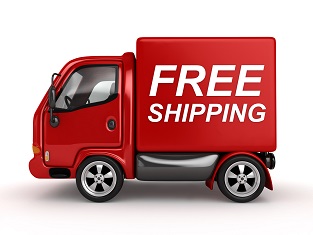 A Note About Bottle Sizes and Storage Capacity
When we reference bottle capacity for our wine cellars, we are referring to the maximum quantity of "standard" Bordeaux-size bottles that will fit into that cellar. In reality, as you can see from the chart above, there is no true standard size bottle these days as bottles come in varying styles, sizes and shapes. Some are extremely tall and thin (like a Riesling bottle), others are shorter yet wide at the shoulders (like the Pinot Noir or Turley bottle) and others are tall, wide and broad at the shoulders (like your large California red bottle). If you have any of these non "standard" Bordeaux size bottles in your collection, your capacity can be lower than what we state the unit can hold.
Here is our rule of thumb: If up to half of your collection consists of non-standard Bordeaux-size bottles, your maximum capacity may be reduced by 20-25%. If your collection consists mostly of these larger sized bottles, your maximum capacity may be reduced by as much as 40%. The one thing we do know is that all collections are different, and that's the great thing about collecting wine!